Industrial assembly & plant engineering with personnel from Eastern Europe
As part of our staffing services, we place high-performing skilled workers from abroad for industrial assembly. Thanks to our many years of experience in this field, we are very well connected in the industry. Numerous large corporations and medium-sized companies from all over Europe are already our satisfied customers.
We, experienced personnel service provider in industrial assembly & plant construction, provide you with qualified subcontractors and temporary workers from Eastern Europe for any assembly services.
Range of services - finding temporary workers & subcontractors:

Machinery & Plant engineering
With us you can find temporary workers and subcontractors for assembly & disassembly of industrial plants as well as for the implementation of plant facilities throughout Europe. We offer global services. Our skilled workers from abroad carry out pre-assembly, welding of all kinds, commissioning as well as maintenance and repair of plants.
Find qualified workers from Eastern Europe for industrial services: Disassembly and assembly of machinery and industrial equipment. We take care of the disassembly and reassembly of individual machines or even production units – whether relocation, machine conversion or adaptation work.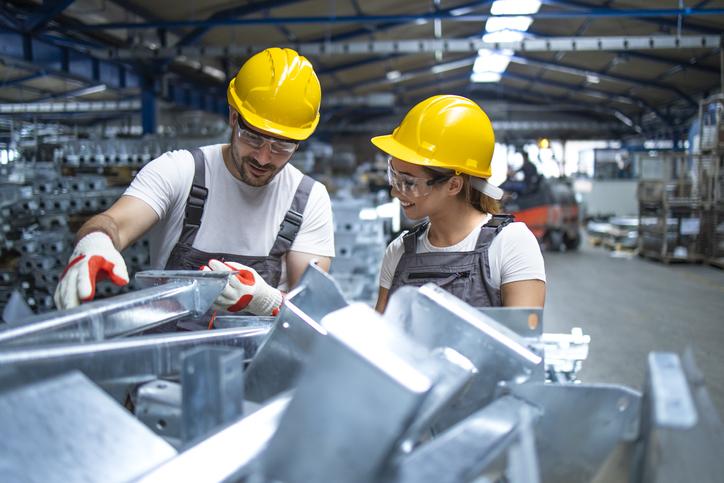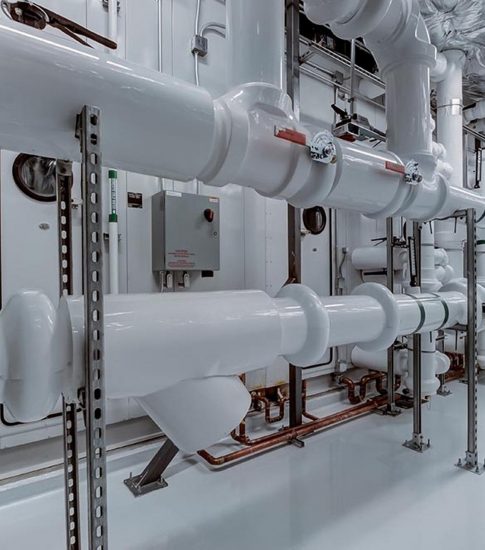 We provide you with the certified specialists as well as auxiliary workers from abroad for the field of pipeline construction. Our qualified welders and pipe fitters do the work independently according to appropriate drawings.
Find qualified professionals from abroad for steel construction assembly, steel structures, conveyor components assembly with steel structures, machine substructures and operator platforms. Our subcontractors and temporary workers work customer-oriented to the fullest customer satisfaction.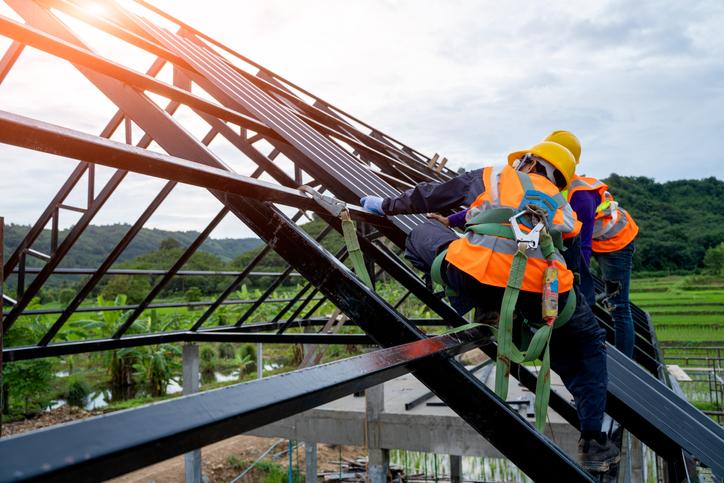 Heating, air conditioning, sanitary
We provide you with the certified specialists in the fields of heating, ventilation & plumbing for building installations, fine installations or maintenance work.
Cost savings through industrial assembly specialists from Eastern Europe
When it comes to industrial assembly, the industrial assembly specialists from Eastern Europe are the right people to contact. This is because they have years of experience in this field and can draw on extensive know-how. In addition, they have the necessary expertise to master even complex tasks. But the experts from Eastern Europe are not only in demand for the assembly of plants and machines. They can also prove their competence in the installation and maintenance of electrical systems. After all, high quality work is particularly important in this area. So, if you are looking for experienced electricians, locksmiths, welders, fitters, you should consider the specialists from Eastern Europe. Because they can guarantee that your plant or machine will be installed quickly and professionally – and at a fair price.
In addition, companies save time and money by using specialists from abroad. This is because these skilled workers are able to complete more projects in less time than other workers. This, in turn, means a reduction in the overall cost of the project. In addition, it is easy to make accurate and detailed task assignments to each worker, which also offers potential cost savings. Thanks to the high ability of these industrial assembly specialists from Eastern Europe, it is possible for companies to apply more productive work techniques. This in turn means a significant reduction in the cost efficiency of the company's operations. Industrial assembly specialists from Eastern Europe are therefore a valuable resource for companies of any size and industry that are looking for more efficient methodologies to develop their production and assembly system. With the help of our industrial assembly experts, companies of all sizes can realize cost-saving potential without sacrificing quality or safety.
Are you looking for industrial assembly specialists from Eastern Europe? Contact us! We, at Zeitarbeit International, provide qualified workers, temporary workers and subcontractors for industrial assembly worldwide. Cooperation with our industrial assembly specialists is always an enrichment. Not only because they are excellent experts in electrical and assembly work, but also because they are always punctual, reliable and friendly.
Are you interested in cooperation? Call us!
Request your personal offer without obligation. Upon receipt of your request, you will receive our offer within 24 hours on working days, or 48 hours on weekends and holidays.