Temporary workers from Europe
Temporary Workers from Poland, Romania, Czech Republic, Slovakia as well as Eastern European countries - flexible recruitment solution
Temporary workers from other European countries
Temporary workers from Poland, the Czech Republic, Slovakia, Hungary, Croatia and other countries in Eastern Europe represent an effective means of meeting the demand for skilled and unskilled workers. Temporary employment, temporary work, temporary employment work or even personnel leasing offers both companies and employees unique opportunities on the labour market. For example, companies that have to bridge a brief peak-workload or bottleneck periods, as well as employees who are just starting their job or reorientating themselves, benefit from temporary employment.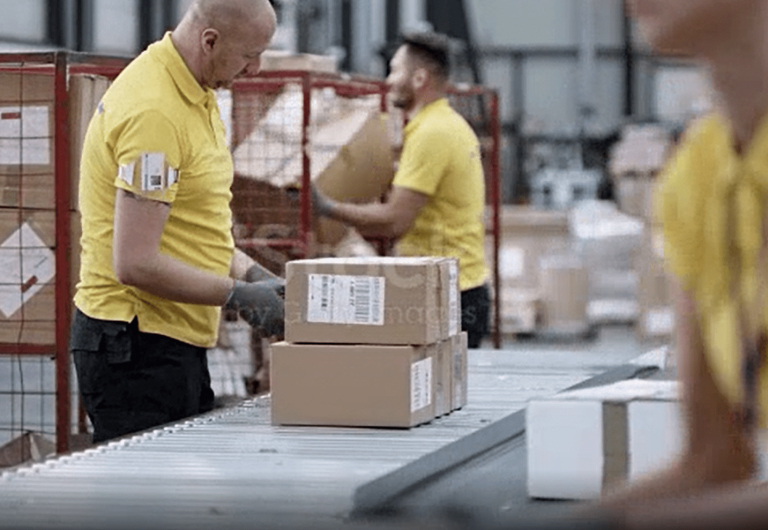 Why contract workers from Europe?
Many companies are benefiting from temporyry work: In areas such as logistics, production, industry, crafts and transport, they are finding it difficult to recruit suitable employees on the labor market. In many sectors, the demand for qualified specialists clearly exceeds the supply. At the same time, flexibility speaks for temporary workers from Poland and other European countries.
The employer is the company that hires out the employee. The German customer does not enter into any long-term obligations, he does not have to worry about the protection against dismissal. He can hire temporary workers specifically for the respective need, for example for a production peak in the industry. All tasks, such as the payment of social security contributions and the arrangement of vacations, are taken care of by the foreign temporary employment agency.
Learn more about personnel leasing in Eastern Europe.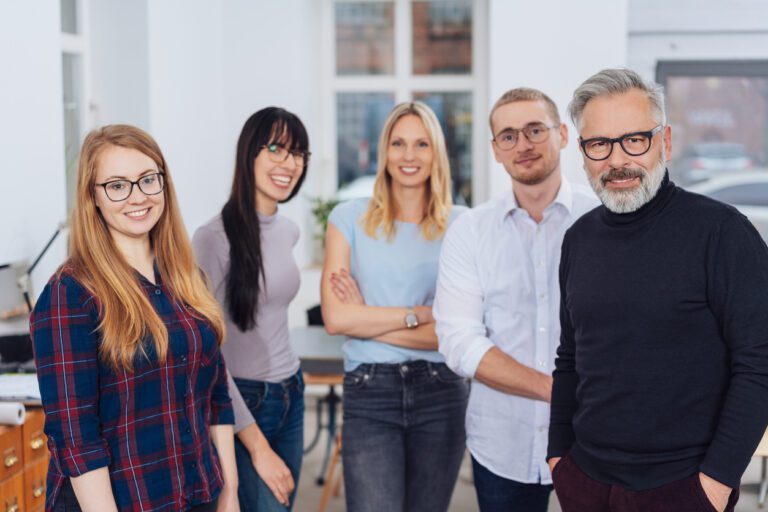 We are your personnel service agency
As a international recruitment agency with many years of experience, we provide you with skilled workers and helpers as temporary workers from other European countries. On the basis of your applicant profile, we search efficiently and reliably for suitable candidates. In doing so, we take into account the qualifications as well as the required social skills. Thanks to our close network with lenders in foreign countries, we guarantee a professional and fast placement.
Our service also includes providing you with comprehensive advice. This ensures that you comply with all legal regulations such as the requirements for secondment as well as the minimum working conditions.
Eastern European temporary workers for industry & trade
Temporary workers from Poland and Eastern Europe are very important in times of staff shortage, no matter if it is about helpers or skilled workers from abroad. No matter in which form your company needs personnel, Zeitarbeit International offers you employees from Poland, the Czech Republic, the Baltic States. We are your reliable partner when it comes to temporary workers or helpers from Eastern Europe or foreign skilled workers in general.
Also skilled workers from the areas of industry, handicraft, metal, wood or building – we offer you skilled workers from Eastern Europe. We provide locksmiths, welders, electricians, heating engineers from Poland Eastern Europe. Our network covers all areas around personnel placement.
No matter how many employees you need, inform yourself without obligation when it comes to personnel or personnel services from Eastern Europe. Our team is looking forward to your request.
Advantages of temporary work from Eastern Europe
The term temporary employment often has a very negative connotation, but usually unfairly so. Instead, the special triangular constellation offers some advantages:
1. Cost savings in the recruitment of labor from Eastern Europe.
Due to the applicable laws of the EU, employees and thus also temporary workers from Eastern Europe may be posted in Germany by means of employee leasing. The Eastern European labor market is particularly attractive for German companies. Due to the low cost of living and the lower social security contributions, providers from Eastern Europe can offer their services in Germany at low prices.
2. Large network of qualified candidates from Eastern Europe thanks to the skills and experience of the temporary employment agency.
Cooperation in the field of temporary employment from Eastern Europe brings great advantages to German companies. This is because Eastern European workers are motivated and there is a large pool of employees in Poland, Croatia, the Czech Republic, Ukraine and other Eastern European countries who want to work in Germany.
3. Experienced workforce from Eastern Europe
The temporary assignments in various customer companies are a great opportunity to gain professional experience and make contacts. In this way, German companies benefit from the experience of the Eastern European workforce.
4. Eastern European employees are covered by law
The German Temporary Employment Act (Arbeitnehmerüberlassungsgesetz) stipulates the rights and obligations of temporary employees. This prevents, for example, possible exploitation and underpayment.
The workers from Eastern Europe have the opportunity to be taken on by a German company and to be permanently employed there if both parties are interested. Temporary employment thus serves as a springboard for many Eastern European specialists.
Disadvantages of temporary work from Eastern Europe
1. Change of assignment and loss of learned skills.
The Eastern European employees from Hungary, Lithuania, Estonia or the Ukraine can be deployed in other projects after their assignment. Thus it can happen that often suitable and well trained employees change to another company and have to be trained there again. If you wish a permanent employment, we support you as a partner with our temporary employment agency from abroad with the smooth takeover by your company.
In this way, temporary employment or temp work can be a stepping stone for the temporary worker from Eastern Europe and contacts to well-known companies can be established.
2. Perceived pressure due to competitive situations
The employee of the Eastern European company is often in a competition with the permanent staff of the company and is sometimes paid differently compared to the permanent employees. Often the employee or the helper from Eastern Europe is a stranger in Germany and does not understand the language so well, feels excluded.
But even there we support our employees with advances of good logistics, work clothes and personal support by project managers on site. Thus, employees from Lithuania, Ukraine or Poland are supported in all areas. We attach great importance to an open and constructive dialog between employees and the existing staff. We do not leave our employees to fend for themselves.
Only a motivated and satisfied employee is the success of your assignment.
Request your personal offer without obligation. Upon receipt of your request, you will receive our offer within 24 hours on working days, or 48 hours on weekends and holidays.