Electrician & cable technician wanted?
We arrange temporary workers & subcontractors.
Are you looking for assembly teams from the electrical and cable technology or switchboard builders and industrial electricians? We, Zeitarbeit International, are specialized in subcontractor placement and temporary employment from Eastern Europe. We place experienced electricians and cable technicians from Poland, Croatia, Hungary, Czech Republic, Ukraine, Latvia and other Eastern European countries. Our subcontracted electricians are employed on a contract for work and labor basis and could be ready to work in Germany in as little as 7 business days. Our subcontractor electricians from Poland, Slovakia, Hungary, Lithuania, Slovenia, Turkey, Bulgaria or Latvia are available for larger projects. No matter if you are looking for workers for electrical assembly, electrical installations or specialists for renewable energies – for every need we have qualified and certified subcontractors or temporary workers electricians.
Become our partner and benefit from our Europe-wide network and our many years of experience with local country requirements and laws.
Subcontractor electrician
We provide qualified electricians, electronic technicians, electrical installers and cable technicians from Eastern Europe. Our subcontractors provide us with high quality teams of Polish, Croatian, Hungarian, Ukrainian workers of different sizes.
We provide subcontracted electricians to large companies in order to bridge the staff shortages. Our subcontractors and temporary workers electricians are always up to date. They complete continuing education courses, do online training, German courses, so that communication within the company runs smoothly. Rely on our subcontractors electricians from Eastern Europe!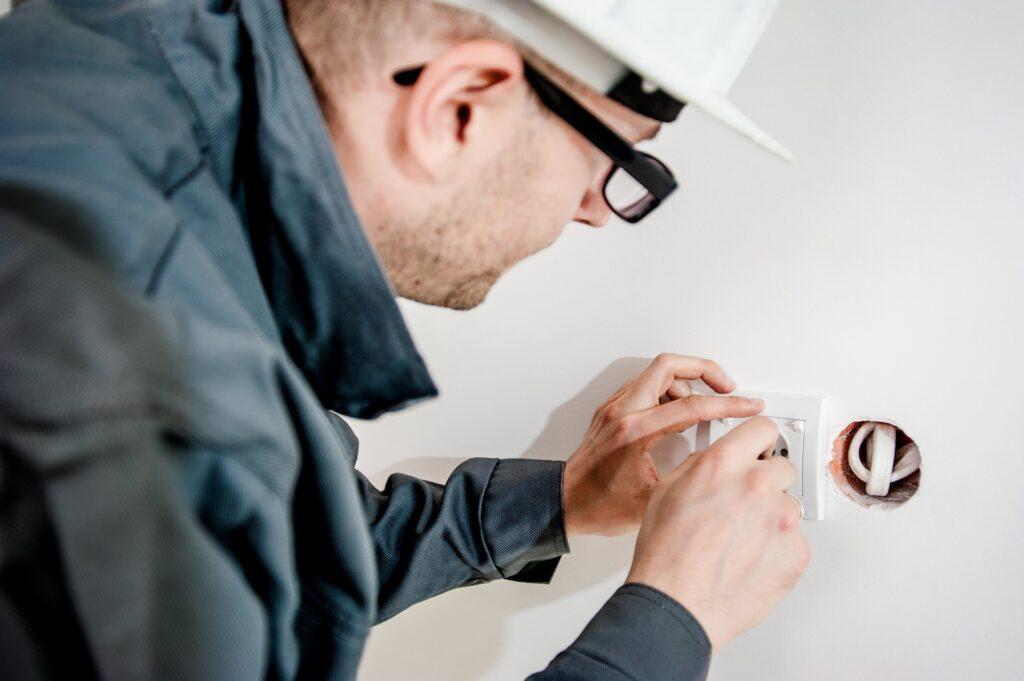 Temporary worker electrician
For many electrical companies, temporary employment from Eastern Europe is a flexible personnel solution. This is because many electrical companies are struggling with a shortage of skilled workers. We, Zeitarbeit International, are represented internationally. We support you with individual solutions in personnel leasing, personnel placement, subcontractor placement. No matter if you need electricians, electronic technicians of different specializations, electrical system assemblers, industrial electricians, mechatronic technicians, system electronic technicians or specialized helpers in the field of electrical engineering – we offer you a suitable solution. Thus, you can react flexibly to any challenge.
We are your partner for motivated electricians from Eastern Europe
If you are looking for subcontractors for temporary workers in the field of electrics, electrical engineering, then we certainly have the right Polish electricians for your subcontracting order in our network. For your personnel needs we offer you individual solutions through employee leasing, contracts for work and services, personnel placement or secondment of workers from Eastern Europe.
In order to reduce your personnel and recruiting costs in the long term, we offer you well thought-out personnel solutions that fit your situation exactly, so that you really only pay for what you need. Successful recruiting and staffing electricians by us will save you time and money.
With temporary employment from Eastern Europe you remain flexible. If your electrical company does not receive enough orders, with temporary workers you have the advantage of being able to "return" them to us when you no longer need their help. We make sure that our temporary workers are placed with other companies.
We support you in international personnel management
Zeitarbeit International has built up a network of subcontractors & temporary workers in Poland, Croatia, Czech Republic, Lithuania, Latvia, Ukraine and Hungary for years for the fields of electrics, electrical engineering, welding, industry, HVAC/GWK, production, logistics & forwarding. Our subcontractors are reliable and competent.
Are you looking for temporary workers or subcontractors electricians? We quickly and successfully place personnel from Poland, Romania, Baltic States and Eastern Europe. Make a non-binding request. Our subcontractor teams speak German and can be on site in 7 days.
We provide the best, German-speaking welders from Eastern Europe for your project. We mediate individually according to your requirements and ensure compliance with legal regulations, deadlines and agreements. Our services include organization and administration tasks as well as the necessary forms and permits.

Subcontractors wanted? We provide the best from Eastern Europe

You are looking for personnel? We provide skilled workers and simple helpers from Eastern Europe

Outsourcing in the chemical and pharmaceutical industry, automotive industry

Finding the right workers from Eastern Europe in the right place at the right time
Are you interested in cooperation? Call us!
Request your personal offer without obligation. Upon receipt of your request, you will receive our offer within 24 hours on working days, or 48 hours on weekends and holidays.