Definition, meaning, rights, advantages & disadvantages
Temporary workers from Eastern Europe - opportunities and risks of employee leasing
In times of a shortage of skilled workers, many companies resort to temporary workers. It often doesn't matter whether the workers come from Eastern Europe or not. The main thing is that they are cheap. But what is temporary employment and what rights do temporary workers have? In this article you will learn what temporary work is and what advantages and disadvantages it has.
Learn how temporary workers, temp jobs and employee leasing in Eastern Europe – especially Poland – are changing the world of work! Learn more about the impact of such practices on companies, workers and the economy in general. We'll give you insight into the resulting opportunities and challenges, so you'll end up better prepared. So read on to find out if "employee leasing" is really as promising as it seems at first glance! And don't forget: unexpected profits often arise from international cooperation.
Temporary workers from Eastern Europe: An asset for companies?
In recent years, the number of temporary workers from Eastern Europe such as Poland has increased in Germany. Many companies expect this to give them a competitive advantage, as they can expect lower costs and organize their work more flexibly. But is the use of temporary workers actually a benefit for companies?
Advantages & Disadvantages of temporary workers
The advantages of temporary workers from Poland and Eastern Europe are obvious: they are usually very motivated and work reliably, and in addition they are sometimes much cheaper than German workers. This allows companies to reduce their costs and have more flexibility in the deployment of personnel.
However, there are also disadvantages: Temporary workers from Poland and Eastern Europe do not always have the necessary qualifications or appropriate language skills, which can lead to problems during deployment. There is also a risk of disregarding workers' rights, as many companies do not always strictly follow the rules of temporary employment.
Reduce costs with temporary workers!
Despite these concerns, the use of temporary workers from Eastern Europe has become a popular way to reduce costs and gain more flexibility in workforce planning. However, it is important that the rights of temporary workers are respected and that they are paid appropriately – only then can their benefits to companies be fully realized. So with the right amount of care and responsibility, companies can enjoy benefits from using temporary workers from Eastern Europe – without harming them or the labor market.
Possibilities you use the temporary workers
Using temporary workers is an effective way to reduce the cost of employee leasing. In addition, temporary workers can also help improve the quality of work and optimize workflow. So, if you are looking for an affordable and flexible way to optimize your operation, you should consider using temporary workers.
We place temporary workers from almost all industries:
We provide temporary workers from Turkey, Poland, Czech Republic, Latvia, Hungary, Croatia, Ukraine, Slovakia. Trust our experience in labor placement.
Employee leasing contract - definition & advantages
An employee leasing agreement (AUV) is an agreement between one company, referred to as the "transferor", and another company, referred to as the "hirer". The contract allows the hirer to hire an employee for a specified period of time.
The employee leasing contract offers advantages to both the temporary employment agency and the hirer. For the hirer, the contract means that he can hire his employees without having to hire them directly. This means that he does not have to pay for the social security contributions and salaries of his employees. In this case, the costs for the employees are borne by the hirer. For the hirer, the AUV means that he has access to talented workers and is only responsible for paying them for the agreed period.
Employee leasing contract - risks
However, the AUV also carries risks. Because it is a temporary contract, it can be difficult to attract employees or provide them with longer-term security. It can also be difficult to ensure consistency in terms of working conditions and keep employee motivation high. In addition, the cost to the hirer is higher than hiring staff directly.
Employee leasing can be a useful option for companies, especially if they have limited resources or if their company needs to cover certain tasks or projects with specially qualified personnel. However, it is important that both lender and hirer thoroughly weigh all pros and cons and consider all relevant information before signing such a contract.
Temporary workers placement from Poland & Eastern Europe
With over 35 years of experience in temporary staffing from Eastern Europe, we as a leading temporary staffing agency in Germany have the necessary experience and expertise to find workers for your company. We connect German companies with companies in Eastern Europe. Do you have personnel problems, a big order is on hand, but there is not enough staff? Then use our service, because we cooperate with many appropriate temporary employment agencies in Eastern Europe, and can make you a suitable offer.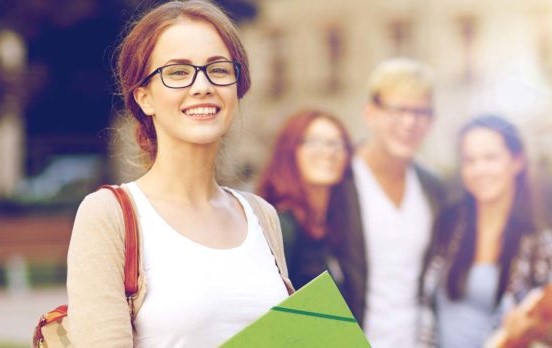 Request your personal offer without obligation. Upon receipt of your request, you will receive our offer within 24 hours on working days, or 48 hours on weekends and holidays.